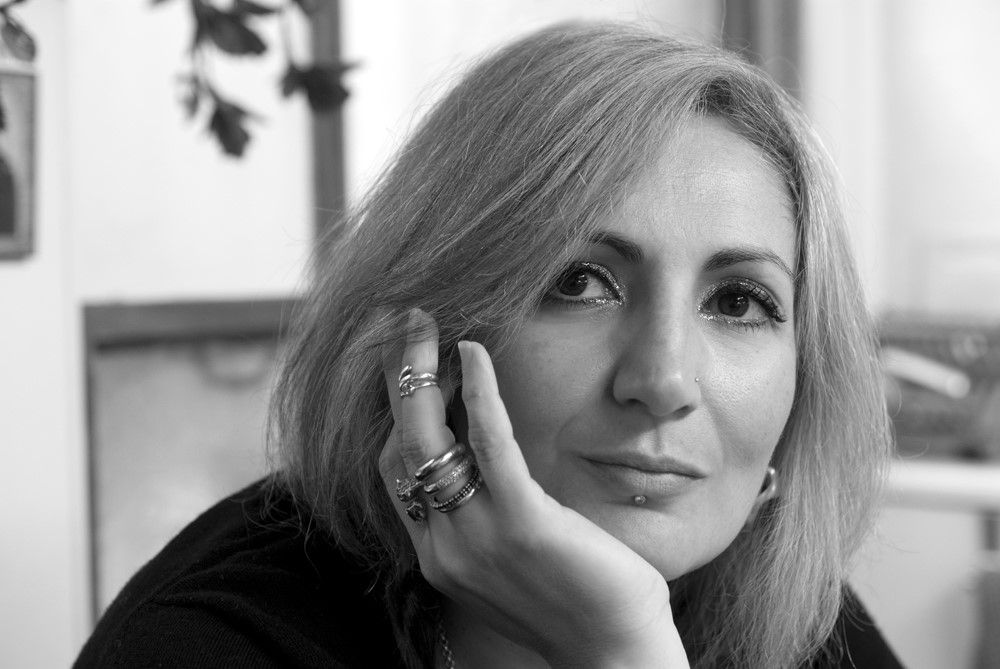 Danila Tarcinale moved to London in 1990 where she gained a BA with Honours in Jewellery Design at the prestigious Central Saint Martins in 1998.
She a multi Award Winning Indipendent Jewellery Designer and her aim has always been to produce well made bespoke pieces for people who have outgrown the ordinary.
Her work is best described as " Italian Flavoured Jewellery with an English Twist":
Her Italian cultural origins and cosmopolitan London lifestyle have combined their influences to create her innovative style of contemporary and unusual Jewellery.
Her collections, mainly one off and limited edition pieces, often challenge the pre-conceived ideas attached to traditional precious jewellery manifacturing techniques and aesthetics, exploring contemporary design within an ancient medium with the use of conventional precious metals and unconventional materials and finishes.
In her shop you will find an eclectic selection of cufflinks, brooches, pendants and earrings inspired by Taxidermy, Traditional Style Tattoos and Victoriana as well as a selection of Body Piercing Jewellery in precious metals, natural gemstones and diamonds.
She proudly designs and makes all her work at her Hatton Garden studio in London's Jewellery Quarter.
Danila is also a Master Wax carver/modeller and has worked for top jewellery and fashion designers, (Vivienne Westwood,Thierry Mugler, Solange Azagury-Partridge, Lara Bohinc, Paul and Joe ) cutting edge fine artists, ( Raquib Shaw, Damien Hirst), MP's, models, rock and sports stars and chefs. Her work has been exhibited in Britain and abroad and has appeared on TV and theatre shows as well as in magazines and music videos.
Her "time traveller" coin and banknote pieces are part of the British Museum Coin and Medals collection.
She offers a bespoke service of unusual yet traditional wedding and engagement rings as well as commission pieces to suit the need of the client's individuality and flare.
Danila is a Fellow and Vice Chairman of The Institute of Professional Goldmisths.
She also provides wax carving services and specialises in the making of Body Piercing Jewellery in precious metals and precious stones since 1992. (as worn by Kate Moss and other celebrities)
Her Body Piercing Jewellery collection is stocked by the world class Tattoo shop : Into You since its opening in 1993 as well as other prestigious Body Piercings Shops in the UK, Europe, USA and Canada.